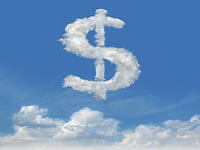 This post briefs on the state of cloud computing for businesses, the usual elements most businesses overlook concerning security – the biggest fear most businesses have, other Common Cloud Computing Concerns, and helps you with the big decision to take action and move to the cloud.
According to The State of the Cloud Survey, July 2011, which included over 5300 global organizations, by Symantec, over 82% of the businesses worry about Security and 78% of them worry about performance. Only 74% of them tend to mull over the costs, and the number of businesses that seek compliance is just a wee bit over 76%.
Yet, cloud computing is big business. Securityweek.com pegs the market value at about $10 billion to $25 billion, and the number is steadily climbing. The excitement about cloud computing and the benefits it has for businesses is too big a party to miss.
Benefits of Cloud Computing

Businesses expect reduction in costs anywhere from 50 to 90%. They expect to add mobility, a dramatic increase in storage capacities while leverage vendor expertise, and the ability to scale infrastructure along with business growth.
Cloud computing also benefits businesses by allowing for high levels of automation, high flexibility, and even allows IT departments to shift focus on strategic initiatives as they stop worrying about server maintenance and software updates. Instead, businesses can focus on profitability and innovation.
Allaying Concerns On Cloud Computing
In our extensive experience providing cloud strategy consulting and dealing with some of the best cloud solutions for businesses available today such as SAP Business, ERP, Salesforce, and Intacct, we know that these cloud concerns are valid ones. Every business looking to move to the cloud addressed this concern at some point.
Some of the usual concerns are unauthorized access or breaches that affect networks, business processes, and business applications, along with many related issues pertaining to the cloud are expected, common concerns.
Solutions are plenty, of course. Here are a few, common problems and the respective solutions in place to surmount them:
How do we secure our network?
While it's exciting to see technology evolve, it brings its share of problems for us to contend with. Network security – what with networks growing in size and scope – is one of the biggest worries for businesses, as is. The cloud takes this security threat one notch higher. Hackers can attack, the possibility of Denial of Service attacks are higher with the cloud, etc.
Good cloud computing vendors set-up high-security perimeters around their infrastructure. They set-up robust firewalls, have log management software, etc., and usually have network security policies established. When looking to use any cloud solutions that relate to your network, check for these security policies.
Data Security
A big concern for businesses also has to do with data and it's security, understandably so. Since cloud environments are shared and your business data lies with third-party solution providers, the incidence of risk is higher. Data encryption is the usual standard and the best practice most cloud vendors will adopt. When approaching cloud vendors, look for logs, their infrastructure and policies to know how they secure and protect your data. See if they have a certification process in place to establish third-party relationships and to know how they encrypt their data.
How secure are business applications?

Business applications are critical elements of business operations and there lies another equally big worry: How secure can business applications be when taken to a cloud? Lots of questions to ask your cloud member but there are solutions. How does your vendor deal with application security? How do they manage APIs, user sessions, application cores, etc.? What do they have in place for applications security management? What about encryption keys, vulnerability scanning, assessment tools, etc.?
While these make up for the vast chunk of the "concerns" businesses have, there are even more concerns such as reliability, server uptime, service compatibility, etc. That's where a Service Level Agreement (SLA) comes in which vendors list out all service agreements explicitly. Vendors make it their everyday business to honor these agreements. With all the infrastructure set-up, this is what vendors primarily focus on.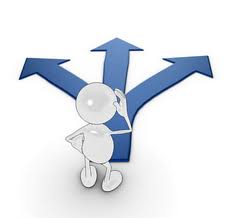 Beating the Last Minute Resistance -- The Big Decision
Moving from the traditional way of doing your business to a new concept like the cloud is understandably a difficult decision to make. Given that there are solutions in place for every discernable risk for businesses, not making this decision to move to the cloud could let your competition take advantage, make it expensive to run your business, and with results that leave you wanting for more.
A year or two from now, could your decision to move to the cloud from your traditional mode of operating business possibly be the best decision you took for your business?
To make it easy for you to make this decision, we have a complimentary session which includes knowing your businesses, taking you to through this session to help you figure out how to select the right cloud solutions for various aspects of your business, etc. – think of as an elaborate tour to walk you through cloud computing to help you make an informed decision. Click here to get started.
If you've already made up your mind that SAP Business byDesign is the right solution for you, you'll get a 10% rebate on new licenses when you sign with Sererra. Contact us for more information. You're in good hands with Sererra – Our commitment to excellence and Client Satisfaction Guarantee assures the success of every project we undertake – every time. Click here to get started.
If you'd like us to talk to you or if you'd like us to help you in selecting, implementing, or applying cloud solutions to your business, do comment below, send us an email, or connect with us on Twitter and Facebook to let us know.