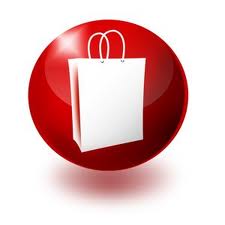 Today, technology seems to know no bounds – it's hard to keep up with new and emerging technologies. As a business with eCommerce goals, you're under tremendous pressure to adapt and change – as compared to any other business model – simply because eCommerce is also at the forefront of commerce and trade.
We believe that with changes in technology, we get better tools. You can use technology to make your business processes faster and more efficient. The fact remains that the core functions of the business remain the same – but you get to do them better, faster, easier or at much reduced costs.
For your eCommerce (and even if it's not eCommerce) business to run, a few items on your "to-do" list won't change. Here are a few must-haves that your business is never complete without:
A robust, easy-to-manage CMS with YOU in control
While technological progress gets you better Content Management Systems (CMS) for less, a system of managing content (to promote and manage) your business is critical to your business success. Plain websites and characterless, voiceless and soul-less eCommerce sites won't sell for long. To have voice, character and a way to connect with your customers, you'll need a robust CMS. In addition, if your eCommerce site just has product listings, you'll need a frequently updated blog too.
Front-end systems to capture and generate leads
If you have a website – be it an eCommerce site or not – you should have a way to capture leads on your website. You have a choice of tools such as landing pages and opt-in forms that you can use. Even if you just pick an advanced CRM such as Salesforce, you'll see that Salesforce allows you to capture leads straight into your system. If there's one conversion goal for your website (apart from sales), it should be your opt-ins simply because they are your leads. More leads you have, the more opportunity you have to convert into sales and the more money you make.
CRM - a system to manage leads
Business profits have a direct correlation with your marketing efforts. If eCommerce is all about doing business on the Internet, you'll need a system that helps you to generate leads, nurture these leads (because prospects become customers when they want to or when they can) and close sales. If you do it all manually, you face human-error and significant wastes of valuable employee time.
An eCommerce site is best run with a resident CRM in place – a rock-solid, efficient and dependable system that runs 24 x 7. You'll never forget to call or follow-up with a prospect and you'll know – in real -time where the prospect is in the sales cycle. With a CRM, your marketing gets new muscle.
Are you going to flex these muscles?
Customer support – faster & more responsive than ever
You have choices as far as customer support is concerned – numerous channels and tools. If there's anything that can differentiate your business in an already crowded eCommerce arena, it's your customer support. Set-up a ticket system, add social media channels and use them for your customer support, hire staff to do it for you, full-time. Outsource your customer support to someone else. No matter what you do, the onus is on you to provide stellar, hyper-response customer support to your clients. Nothing else will do.
Want to learn more about a robust eCommerce site? Click here for our portfolio of sites. What else can you do with your eCommerce site? How about a Facebook webstore? Or abandoned shopping cart follow-up? Click here to see our list of eCommerce add-ons, as well as the benefits for each of these modules. Want to talk to a eCommerce specialist? Click here!