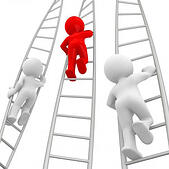 Selling a service can often be more difficult than selling a product. Additionally, the market for such sales is very competitive. According to the Wellesley Hills Group, 53% to 88% of B2B professional services customers are willing to change providers or switch to a new provider. The trouble with selling professional services is the apparent lack of anything tangible, and also the associated lack of customer loyalty.
Understand Your Value
Popular opinion about professional services has always stated that the value you provide to customers should be unique, in other words your company should have a Unique Selling Proposition. To us, this does not necessarily mean you need to provide anything drastically different or stellar in comparison to your competition. All you need to do is find a way to provide services that are timely, worthwhile, and genuine. Once you find the value you bring to the table for the buyers, it's your job to communicate this value.
Battle on Value Proposition, Not Price
Always be weary of selling services at a lower price point. After dropping below a certain level, your company will have a difficult time surviving with that type of pricing strategy. Instead, try to have a strong value proposition. Find a way to show customers the value of your service, whether it is because of unique skills, brands, value-added services, or other reasons. Of course, you'll have to demonstrate your value directly through your marketing efforts.
Provide Something Tangible
The intangibility of services translates into specific problems in marketing communications. For a prospective customer, your offer can be vague if you don't show exactly how your service is going to help. In order to entice buyers to purchase from your company, you might consider showing them tangible evidence of what is to come. You can provide such evidence in many ways such as case studies, live examples, demos, or showcases.
Explain Your Process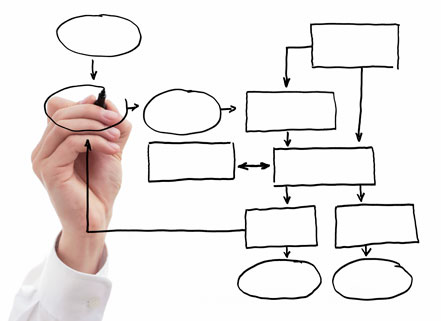 In a research report by Susan Mulcahy, called "Evaluating the Cost of Sales Calls in Business-to-Business Markets," over 90% of professional services buyers indicated that they need sellers or vendors to be their primary resource. Further, only 39% of sellers actually understood their customers' expectations and requirements. A report by Rain Today, "How Clients Buy," claims that over 85% of providers make critical mistakes when selling to buyers.
One of the big mistakes sellers often overlook is that they focus too much on the sale aspect of the transaction. Potential clients expect you to state what you are going to do, how you are going to do it, and what results they should expect. By focusing more on explaining the process and listening to the buyers' needs, companies can make these prospects more likely to buy their services.
Stay In Touch
Sometimes, you don't need to do too much to demonstrate your value. Perhaps just staying in touch with clients will do the trick. Using a sophisticated CRM system such as SugarCRM, for instance, allows you to semi-automate the process of staying in touch with prospects. You can store contacts, track events, keep reminders, auto-deliver content, send emails, and much more.
If you'd like to use SugarCRM to power your professional services business, please do not hesitate to reach out to us. We'd love to show you how SugarCRM can help your business.